What are the factors that significantly affect construction costs?
You want to build a house in Crete, Greece. The next step in captivating the vision is to ground that theoretical vision in practical terms. This is where construction cost estimation comes in.
How much will a new construction project cost you? How can you avoid an enormous increase in construction? How a construction material selection or a piece of equipment can increase the overall cost? What should you keep in mind?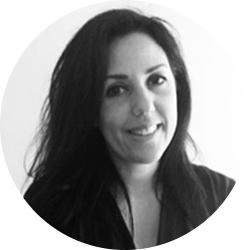 Talk to Maria Gkika about this matter.
Civil Engineer, Development & Construction,
26 Stratigou Tzanakaki Street, 73134,
Chania, Crete, Greece

Factors affecting construction costs in residential projects in Crete, Greece.
Cost is undoubtedly the most significant concern in any business endeavor, not only in the construction sector. Poor cost management in construction projects has become a critical factor for both construction firms and property owners. In order to effectively estimate the pragmatic numbers, it is important to exercise foresight of the various project-related factors and address the magnitude of their effects.
Building a house or any residential or commercial structure is a fascinated but expensive process. Numerous factors significantly affect the cost estimation of a construction project, its economic viability, and time schedule.  Each factor has to be correctly estimated based on holistic research, past experience, and access to critical information to successfully estimate the total cost of a construction project. Moreover, the construction cost depends on many externalities and complexities that may occur in the local or international markets and sectors.
With great goals for your new project in Crete, comes the high costs; both fixed and variable. Precise time schedule is the fixed cost; works, materials, and equipment, are related to the variable costs.
Because a lack of realism in the vision today could influence credibility tomorrow, it is critically important to have a flexible, sustainable, yet consistent construction plan. Without a good construction plan, it is virtually impossible to undertake a precise cost analysis. A reliable project cost estimation would be required in a construction firm and construction company because this would be the foundation stone of the project cost.
Currently (Summer 2022) even though impacts of the COVID-19 pandemic have begun to stabilize, new global events are affecting materials supply and demand.
The ongoing conflict between Russia and Ukraine has shocked the markets, causing supply issues and price spikes with potentially long-lasting impacts on the global supplies of food and energy and the distribution of construction materials like aluminum, wood, and copper wire.
The purpose of this section is to identify the critical factors that affect the accuracy of construction cost estimation and assess the degree to which these factors are considered critically important.
Leading Sustainable Developement
Many construction projects in Crete, Greece suffer from exceeding the estimated cost due to different causes. For instance, our study revealed that 7 out of 10 residential construction projects experienced cost overruns with an average budget overrun between 18-25%. In addition to that, a useful finding of this study shows that only 34% of residential construction projects on the entire island of Crete were delivered within contract amounts.
The high percentages of residential construction projects suffering from cost overrun reveal that there is a big gap between the estimated cost and real cost.  According to our research, there are four determinants of the construction cost accuracy estimation: (1) the professional specialist who prepared the estimate; (2) the manner in which the estimate was prepared; (3) the availability and access to information and data related to the project; and (4) externalities that should be considered while preparing the estimate.
Table 1: Ranking of Factors – ARENCOS' Point of View
Main factors affecting the accuracy of the construction cost estimation

Contractors

Consultants

Both contractors and consultants

Overall rank

RII

Rank

RII

Rank

RII

Rank

Clear and detailed drawings, and design specifications

0.902

1

0.896

1

0.900

1

1

Project cost estimation techniques

0.880

6

0.884

4

0.790

5

19

Cost data-information availability, efficiency and quality

0.898

2

0.895

2

0.849

2

2

Efficiency of team interaction and involvement

0.764

9

0.873

6

0.761

7

29

Estimator's level of experience

0.890

3

0.881

5

0.873

3

3

Practicality & applicability of the design proposals

0.636

14

0.760

13

0.673

14

11

Change management efficiency & response to modifications/updates

0.883

5

0.840

10

0.759

9

30

Project manager's level of experience

0.746

12

0.799

12

0.705

12

48

Methods for updating planned costs

0.878

7

0.852

9

0.798

6

17

Level of communication between project management, design team, and property owner

0.750

11

0.863

7

0.712

10

51

Benchmarking availability and effectiveness

0.759

10

0.665

14

0.678

13

57

Classification and analysis of data affect construction cost

0.770

8

0.860

8

0.756

8

37

Quality of what-if scenarios

0.888

4

0.890

3

0.824

4

10

Number of parties involved in a construction project

0.730

15

0.528

15

0.595

15

51

Loyalty and devotion of the cost estimator

0.743

13

0.821

11

0.712

11

60
Most Critical Factor:
Clear and detailed drawings and design specifications
Table 1 classifies the ranking of the most critical factors that can influence construction cost estimation according to contractors' and consultants' points of view. "Clear and detailed drawings and design specifications" was ranked first by both contractors and consultants with an RII of 0.900 and ranked as the most critical factor for an efficient estimation in the overall ranking.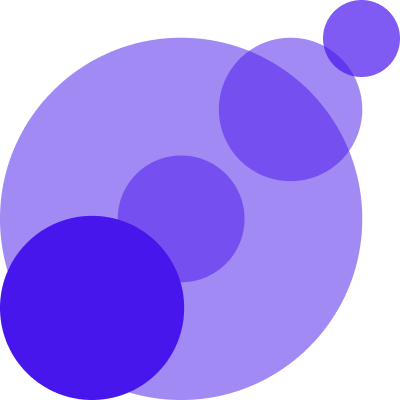 Table 2: Ranking of Factors Based on Project Characteristics
Main factors affecting the construction cost

Contractors

Consultants

Both contractors and consultants

Overall Rank

RII

Rank

RII

Rank

RII

Rank

 

Project location

0.768

7

0.644

12

0.741

9

41

Project size/ gross living areas size

0.799

5

0.812

4

0.783

7

23

Complexity of design and construction

0.850

2

0.833

2

0.822

2

10

Construction method/ techniques

/technology

0.836

3

0.806

5

0.822

3

15

Project timeline (by the owner)

0.811

4

0.793

6

0.806

4

11

Site constraints/site access

0.749

8

0.700

9

0.768

8

25

Project type

0.704

11

0.630

13

0.724

11

47

Type of structure (steel, concrete, brick, timber, masonry)

0.653

15

0.612

14

0.678

15

64

Site conditions and topography

0.697

12

0.758

7

0.715

12

48

Number of staff

0.651

14

0.607

15

0.680

14

62

Site requirements

0.686

13

0.661

11

0.698

13

58

Level of uncertainty in soil condition

0.711

10

0.690

10

0.732

10

44

Off-grid infrastructure requirements

0.661

16

0.595

16

0.654

16

68

Applicability of the design proposals

0.865

1

0.840

1

0.844

1

6

Availability of staff/workers/teams

0.780

6

0.715

8

0.790

5

20

Materials-equipment required

0.733

9

0.830

3

0.788

6

21
Most Critical Factor:
Applicability of the Design Proposals
Table 2 identifies the most significant factors in the category of project characteristics according to contractors and consultants. The" Applicability of the Design Proposals" was ranked first by both contractors and consultants as a very important factor affecting the expected cost for the project.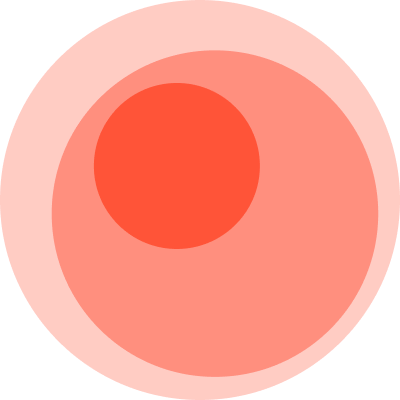 Table 3: Ranking of External Factors Affecting Project Cost
Main Factors affecting the construction cost

Contractors

Consultants

Both contractors and consultants

Overall rank

RII

Rank

RII

Rank

RII

Rank

Number of competitors in the market

0.700

10

0.763

7

0.712

10

54

Labor (cost, availability, performance, productivity)

0.803

4

0.763

8

0.795

5

18

Equipment (cost, availability, performance, supply condition)

0.797

5

0.825

3

0.800

4

16

Interest rate and inflation rate

0.745

7

0.875

2

0.766

6

27

Impact of government regulation requirements

0.718

8

0.813

5

0.737

8

42

Materials (prices, availability, quality, imports)

0.830

1

0.925

1

0.849

1

4

Weather conditions

0.597

12

0.575

12

0.588

12

70

Economic situation

0.806

3

0.825

4

0.810

3

14

Bidding climate comprising of competitiveness and classification of competitors

0.718

9

0.700

10

0.715

9

50

Lead times for delivery of materials

0.758

6

0.763

9

0.759

7

32

Availability of other projects for tendering

0.664

11

0.700

11

0.671

11

66

Percentage of loss in construction materials

0.818

2

0.813

6

0.817

2

12
Most Critical Factor:
"Materials (prices, availability, quality, imports)"
Table 3 presents the ranking of the most critical factors in the category of external factors affecting the cost of a construction project. "Materials (prices, availability, quality, imports)" was ranked first as the most critical factor.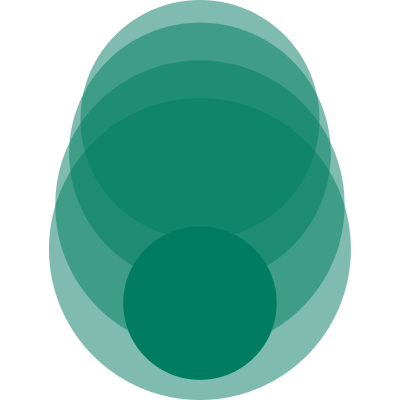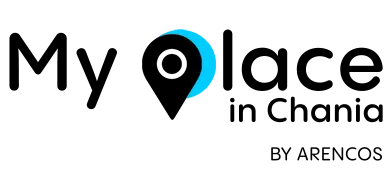 To exploit the potential of value creation, we strive to deliver sustainable, yet reliable real estate solutions by harnessing extensive data and market insights to execute on all aspects of a property's purchase lifecycle and drive better results.
Material Prices
Material prices are one of the most ever-changing factors in the construction sector. As many sub-factors such as manufacturing location, availability, quality and size of order play a vital function in the price of a material. Construction materials range from large items such as concrete, reinforced bars, aluminum, timber, gravel, and electrical and plumbing fittings to smaller materials such as screws and nails.
Materials Quality
The quality of the materials utilized must be taken into consideration as a higher quality material is used the cost likewise rises when the construction cost is estimated. Low-quality materials cause higher construction costs than expected because of the loss of materials during construction.
Availability
When raw materials like timber or stone can be easily found in the surrounding area, the estimation cost diminishes. However, if the material is in supply shortage, the cost will rise and the material sustainability likewise contributes to the estimation. If the material is commonly found, then the total cost will be cheaper than if the material was rare.
Labour Prices
Manpower is an asset that is required for any construction project. If there are a lot of laborers, then the cost to hire them would fall outside the estimation. However, if there are too few laborers, then the construction will not be finished on time.
Performance
In the performance of the contractor and the sub-contractors, the skill of communication must always be exercised otherwise it may result in conflicts between the contractor and the other groups, the material selection task may also be neglected, and in general poor management.
Availability
The availability of both skilled and unskilled manpower allows management to be effective as it allows the manpower to be distributed in accordance with the most appropriate allotment of the job.
Number of Competitors
The number of competitors allows the client to get a contract bid for the cheapest price. When there are numerous contractors looking to get equal contract, they attempt to undertake the job for a cheaper project bid. If the project is a large job, a small contractor cannot get the job as he is inadequate to start a large project according to his contractor category.
When there are more competitors bidding for the project, the client will be saving costs as many contractors will be attempting to win it by lowering their construction cost which mean smaller profit. However, if there are no other bidders for the project, the contractor can charge a higher bidding price than if it had competition. The only possible solution for the client is to either look for a competition for the one contractor or end up an agreement.
Subscribe to our Newsletter