Vacation Rental Management®
Vacation Rental Management + Asset Management + Digital Marketing + Facilities Supervision + Property Management
Together we make memorable stays in remarkable homes in Crete possible.
ARENCOS offers vacation rental management services to holiday homes, serviced apartments, guest houses, and boutique hotels.
We offer a much more sophisticated service focused on maximizing income and creating hands-off businesses for our clients by integrating human resources, technology, and digital tools perfectly.
ARENCOS VRM is as much a management team that markets and services the real estate assets of its clients, as it is a trusted source of short-term rental properties for travelers all over the world who wish to stay in a
safe, resilient, well-cared for and comfortable property in Chania, Crete.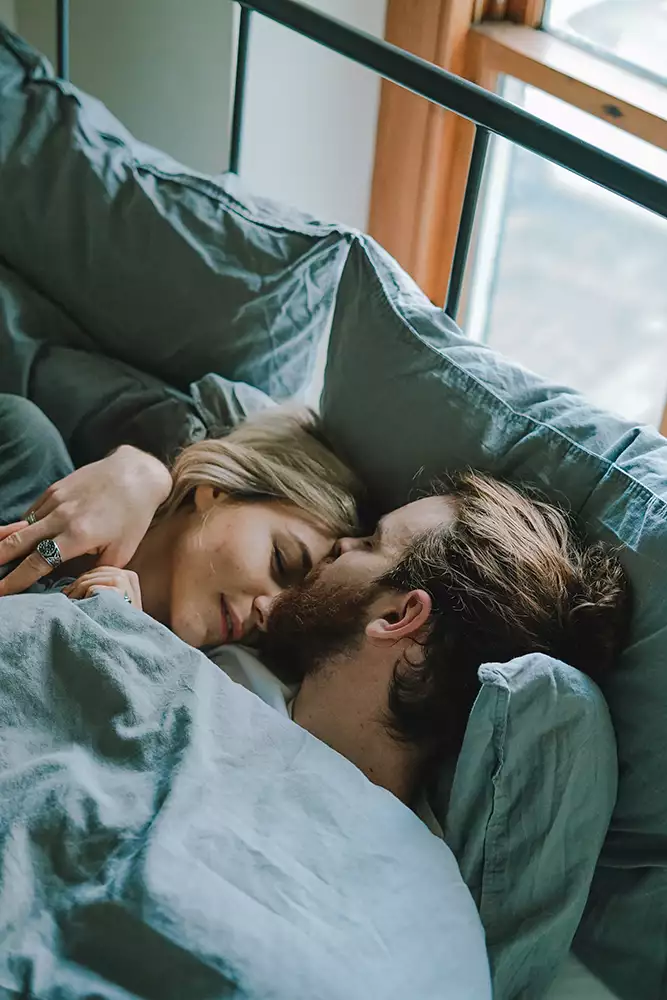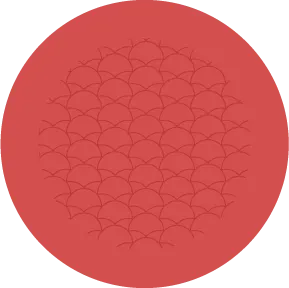 Who qualifies for the VRM of ARENCOS?
To qualify, your property must have been operating as a professionally managed vacation rental for at least the last 24 months.
We're also offering our vacation rental management in certain areas of the Prefecture of Chania, but not all—so talk to a member of our team to see if we can offer you our services.
Do I qualify for the 3,000 euro increase in my net income?
That depends on your property's net revenue from the last 2 years. You could qualify for the 3,000 euro commitment if your property earned more than 30,000 euro in the first year. (Of course, keep in mind that you also need to meet the other eligibility requirements, like renting out your property with a professional and certified management company registered with a valid GEMI Number.) 
ARENCOS Chania Vacation Rental Management FAQs.
How does ARENCOS VRM work?
The first step is to get in touch with our Vacation Rental Management team in Chania—they'll inform you about our services, see if your property is a good fit, and go over your custom-made management fee. If you choose to move forward, you'll sign a property management agreement. We'll also request access to the property to confirm permits and proceed to an initial inspection. We always aim to get your vacation rental property up and running as quickly as possible.
Once your property is ready to welcome guests, we handle everything for you:
Managing your listings on all main booking platforms
Leveraging technology to automatically update your prices for maximum revenue
Offering 24/7 on-the-ground guest assistance
Performing professional cleaning and housekeeping
There's no detail we manage, no parameter we haven't considered. All this leads to happy guests, shining reviews, and promising revenues.
Why choose ARENCOS VRM?
Managing a vacation rental property in a country that's different from the country you are living isn't easy—but ARENCOS VRM can assist you to establish your confidence and success. That's because we handle every hassle for you.
No more fielding phone calls from customers seeking help with swimming pools or hot tubs during midnight, spending your time cleaning, or tracking your reservations on booking sites. With ARENCOS VRM, embrace the idea of more—like 24-hour local guest support, digital viewings, professional writing, streamlined reservation management, and thorough housekeeping after every checkout.
Best of all, we leverage business digitalization and Big Data Analytics to determine the best nightly rate. All this with one upfront fee, no long-term and complicated contracts, and the freedom to visit your property in Crete as frequently as you like.
Do I have to sign a long-term contract?
As your professional vacation rental partner in Chania, Crete, we're here to provide our services for a long time. And we hope you will be happy to stay with for a long time too.
Our focus is to establish and retain your confidence and manage your real estate asset with the maximum responsibility, not trapping you into a long-term contract.
You can cancel your ARENCOS VRM agreement at any time, with 90 days' notice. We'll just need to credit any reservations that are already booked at your property for that 90-day window.
How much are ARENCOS VRM property management fees?
At ARENCOS, we like to keep things simple and transparent with one fee for all our property management services. No hidden fees. For this reason, ARENCOS fees are an investment in shared success—we only make money if you do.
Own a vacation property in Crete and want to know how much ARENCOS charges for property management? Your final fee is determined by several factors, including your property's location, number of bedrooms, and guest amenities (ex. swimming pool, playroom etc).
What is ARENCOS full-service vacation rental management?
ARENCOS provides a complete solution to successfully running and managing a vacation rental property in Chania, Crete. When you work with ARENCOS, you tap into a dedicated team of hospitality and marketing experts who will handle it all for you. Our full services can include wisely marketing your property around the world, professionally responding to guest requests,  offering custom-made welcome packages, housekeeping and cleaning after every checkout.
Moreover, we can also deal and arrange visits for regular maintenance and repairs with electricians, plumbers, trouble-shooters and public utilities.
What's ARENCOS's VRM cleaning process?
Especially during a pandemic, guests' expectations are getting higher, especially when it comes to their accommodation cleanliness. Our cleaning process exceeds the current standards and guidelines, so guests have extra confidence to rent your property.
ARENCOS's VRM properties have been serviced and cleaned in line with the highest cleaning standards and recommendations. Our professional team is committed to providing clean and safe accommodation for our guests and owners each and every stay.
Before check-in, properties are cleaned and inspected. We use a systematic method to ensure that every part of the property is fully operational, safe and ready to accept guests. As part of this process:
Interior of the property is cleared of any items left behind by previous guests, and assess ceilings, surfaces and fittings areas are wiped clean. Items left behind or damaged will also be reported, as well as any need of maintenance when noticed.
Tiled and marbled floors are swept clear of debris and mopped. Carpets - if any - are vacuumed.
Mattress protector, bed sheet, duvet cover and pillow cases are freshly laundered. Other bedding, such as blankets, duvets and sheets are freshly laundered and placed on beds.
Bath towels and kitchen towels are freshly laundered and placed in bathrooms and kitchens.
All dishes, knives, spoons and other utensils are cleaned and the dishwasher is left empty.
Refrigerator, freezer, oven, stovetop, microwave, and coffee maker are cleaned.
Dining table and chairs are wiped down and drawers, cabinets and pantry are clean and organized.
Toilets, bathtubs, showers, and faucets are thoroughly cleaned.
All trash and recycle cans are emptied.
BBQ grill (if available) is cleaned and the propane tank is inspected or/and filled.
Exterior areas are cleared, and outdoor furniture including gym tools (if available), are wiped down.
Hot tub (if available) is securely covered, cleaned, and properly balanced.
With ARENCOS VRM, you can count on more than a simply clean property. All our properties are routinely inspected to make sure amenities are fully operational.
We also check that safety equipment (alarms, gate sensors, fire extinguisher, smoke detector, carbon monoxide detector, and first aid kit) is available for guest protection.
How does ARENCOS use technology to price my home?
Business Intelligence and Digitalization are the cornerstones ARENCOS was built on. Informed by hundreds of parameters and relevant data such as historic trends, market performance, weather, local events, reservation habits, our proprietary pricing tools update your property's rates multiple times per day to successfully fill your booking calendar with the most appropriate price and establish the highest revenue.
We continually invest in Big Data Analytics and Business Intelligence to ensure the highest Return of Investment from your rental property in Chania, Crete.
Are there restrictions on how often I can use my property in Crete?
Your vacation property in Crete belongs to you and next to your guests. You're welcome to reserve your property for personal stays whenever you'd like, provided that you respect any guest reservations.
Other than that, we do not place any restrictions on how often you can visit or how long you can stay. To block out your travel dates, simply inform us at your earliest convenience.
Flexible and hassle-free property management that optimises your rental income.
Property owners see 10% – 20% higher average revenue with the ARENCOS Vacation Rental Management.
1. Facilities Management
Our inspectors check that appliances are working, including the toilets and waste systems, and we check for leaks, storm damage and any pest infestation. Our facilities management tasks include:
• Technical Maintenance
• Health, Safety & Environmental Management
• Facility and Maintenance Management
• Space Planning
• Electromechanical Infrastructure
• Cleaning Services
• Security
• 24 h / 7 Assistance –Helpdesk
• Pest Control
2. Property Management (Before Check-ins)
• Health, Safety & Environmental Management & Inspection
• Facility and Maintenance Management
• Space Planning
• Electromechanical Infrastructure Checks
• Cleaning Services
• Security
• 24 h / 7 Assistance – Helpdesk
• Pest Control
• Surveillance Systems Checks 
• Supply of Materials (+ Checks for their quality and quantity)
• Swimming pool maintenance: General pool maintenance as well as servicing/updating pool equipment
• Air conditioning and heating services: Installed and maintained
• Gardening Maintenance: Including watering, feeding, pruning, weed clearance, insect and fungus control, and disposal of cut vegetation/debris.
After every visit, we will record the work carried out, time taken and chemicals used – if any.
3. Property Management as Usual
• Keyholding: Secure holding of the property's keys
• Incoming Owners and Guests: We will ensure that when you arrive all the appliances have been turned on including hot water, fridge freezer etc and fill your fridge with basic food items if needed
• Local Guides: Prior to and during guests' stay, we can supply them with the latest information on local events and places of interest to visit in Chania.
• Representation: Dealing with the public and local utilities and other suppliers.
• Postal Collection – if any
• Special Occasions: We will arrange welcome baskets, flowers, gifts or special events (piano night, cocktail night) to make their stay at the villa memorable
• Cleaning Services*
• Mid-Stay linen change and mini-clean
• Interior and exterior cleaning. – This service includes; balconies, terraces and BBQ areas and the arrangement of outdoor furniture.*
• Laundering of bed linen and towels (on or off-site)
• End of season clean and storage of outside furniture
• End of season pool wintering and/or emptying
• Gym maintenance and end-of- season protection
• Meter reading service
• Daily maid service available (by special arrangement)
• Car hire arrangement
Our property management fees are strongly dependent on the property's size, location, season, construction date, condition, and value. We do not offer standard packages but tailor-made solutions dedicated to each property and its characteristics.
Would you be interested in our services?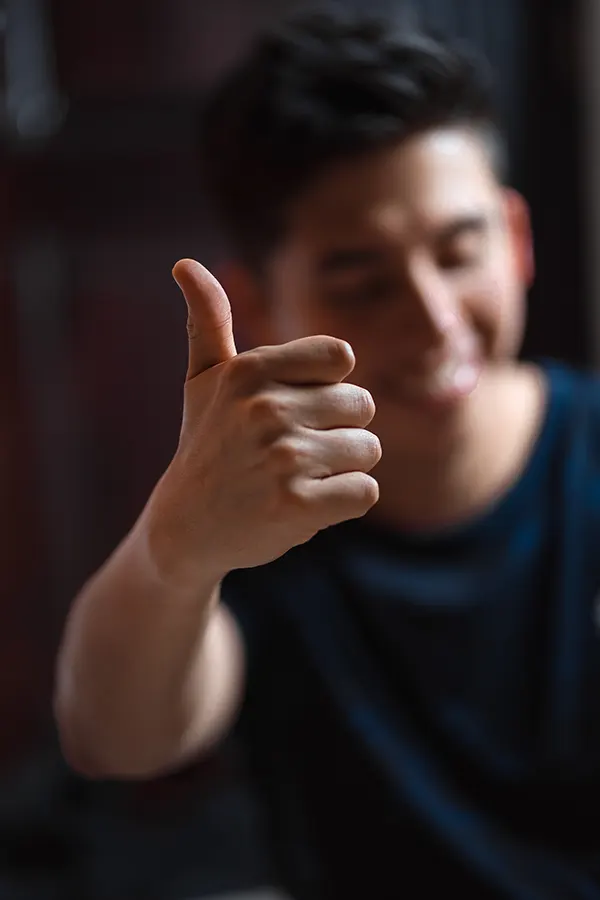 Successfully measuring the ROI of your investment and discovering a tailor-made property management service in Crete, Greece is not a pipe dream.
creativity/ innovation/ transparency
Subscribe to our Newsletter