Whether you're looking to increase the value of your residential or commercial property or proceeding to a necessary structural repair, skeleton reinforcement or total reconstruction of the building ARENCOS can assist you.
Building the future. Restoring the past.
Through a detailed improvement identification, we detect potential areas of improvement to optimize the proposed remodel functionality of any project.
Our goal is to form a new identity for the building, by drawing up and executing a comprehensive renovation or reconstruction strategic plan. The final result will define the new quality, value, functionality, sustainability, durability and aesthetics of the building.
We offer a wide range of renovation and remodeling services and carefully design every element of our proposal to make your property stand out. We always start by listening to you and your requirements and then design the remodel or renovation project according to your particular desires and needs.
Our scope is to exceed your expectations whether it be meeting a budget, completing in time or quality of workmanship.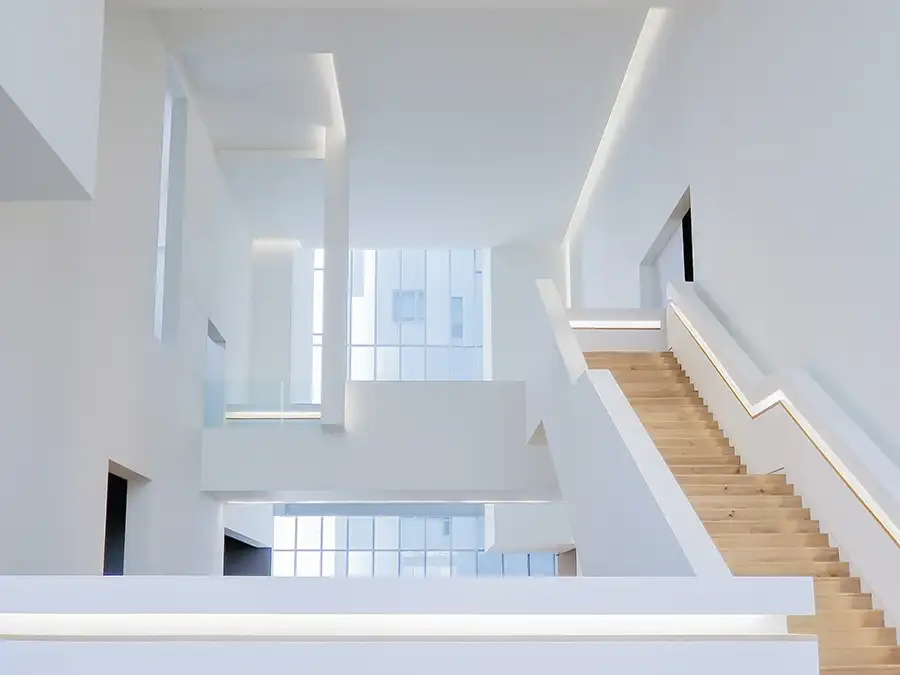 Bespoke Consultancy. Risk Mitigation. Total Quality Assurance. Low Carbon Footprint. Precise Performance. Integrated Technologies. Lasting Value.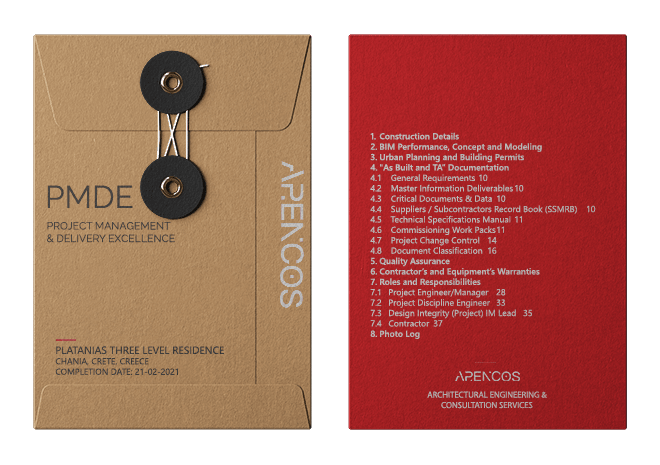 The HANDOVER of your project is followed by our PMDE folder
PROJECT MANAGEMENT & DELIVERY EXCELLENCE
REMODELLING & RENOVATION PROCESS
1.0 RENOVATION OR REMODELING
To help our clients make informed decisions and protect their investment from potential, structural, aesthetic and budget risks we apply a holistically evaluation to identify the most critical physical changes to the structure itself (remodeling) or restoring finishes and building components to their previous or original condition (renovation).
2.0 EVALUATION AND DUE DILIGENCE
Taking time to plan, prepare and complete a detailed and thorough due diligence, helps identify the elements needed to define the remodeling or renovation scope of the project.
At ARENCOS we provide a Property Condition and a General Constructability Manual to prioritize project's requirements, the particular characteristics and the needs of improvement.
Depending upon the proposed remodeling or renovation project and age of the building, materials testing and special analysis may also be needed to structure the ideal update for the structure or space.
3.0 PERCEPTION AND MATERIALS RELEVANCE ANALYSIS
It is not just the structural importance, constructional behaviour and the visual impact but also the historical value along with the practicality of certain materials that form the essence of the built environment.
Our teams implement an integrated approach to assess the perception of any building material and its role in the construction, its principles, reliability and the techniques of dealing with it for enhancing its properties.
4.0 DESIGN AESTHETIC
Usually, when the architect designs both the structure and the interior spaces of a construction, the interior loses its independence and autonomy and becomes highly individualistic. At ARENCOS interior architectural design determines the identity of the building and provides modern aesthetics and a qualitative difference.
The result is a unique dimension that turns the architectural space into a liveable place with a given stability, desirable order, readable cultural hierarchy and a vaguely felt mood.
5.0 STRUCTURAL & INTEGRITY TESTING
Visual structural analysis and inspection provide information about the condition of the existing construction including its safety, usability and performance.
At ARENCOS, our team can provide expertise and make recommendations to determine the need for upgrade or replacement within existing conditions. Our structural inspection and analysis consulting services search, identify and analyse critical structural concerns. Moreover, we provide structural risks assessments, existing condition documentation, and restoration/remediation design proposals.
Our structural inspection and engineering services comply with many standards and codes to ensure our clients are effectively meeting their obligations.
6.0 FOCUS ON SAVING DESIGN
A holistic preparation in sustainable development and the accurate perception of the materials and methods used lay the foundation for excellence. At ARENCOS we insist on saving design and resource conservation of buildings to improve buildings utilization efficiency and make efficient use of construction resources.
To achieve a design saving philosophy, we adhere to a new mode of construction approach and management. Our architectural design proposals are based on low consumption construction resources forming a high efficiency, low energy consumption building development model.
WE TURN IDEAS INTO WORKS OF ART
Interior Design and Development Services
creativity/ innovation/ transparency
Subscribe to our Newsletter