Sustainable Design & Off-grid Properties.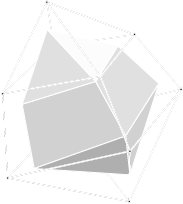 Are you interested in living off-the-grid in Crete? Building in a sustainable way is one thing, but creating a comfortable, off-grid and net-zero property in a remote location takes innovation and courage.
Our off-grid properties have design features you don't normally find in most houses in Crete.
Sustainability is What We Pursue.
We Know What We Do.
Through a detailed improvement identification, we detect potential areas of improvements to optimize the proposed remodel functionality of any project. Our goal is to form a new identity for the building, by drawing up and executing a comprehensive renovation or reconstruction strategic plan. The final result will define the new quality, value, functionality, sustainability, durability and aesthetics of the building.
We offer a wide range of renovation and remodeling services and carefully design every element of our proposal to make your property stand out. We always start by listening to you and your requirements and then design the remodel or renovation project according to your particular desires and needs.
Our goal is to exceed your expectations whether it be meeting a budget, completing in time or quality of workmanship.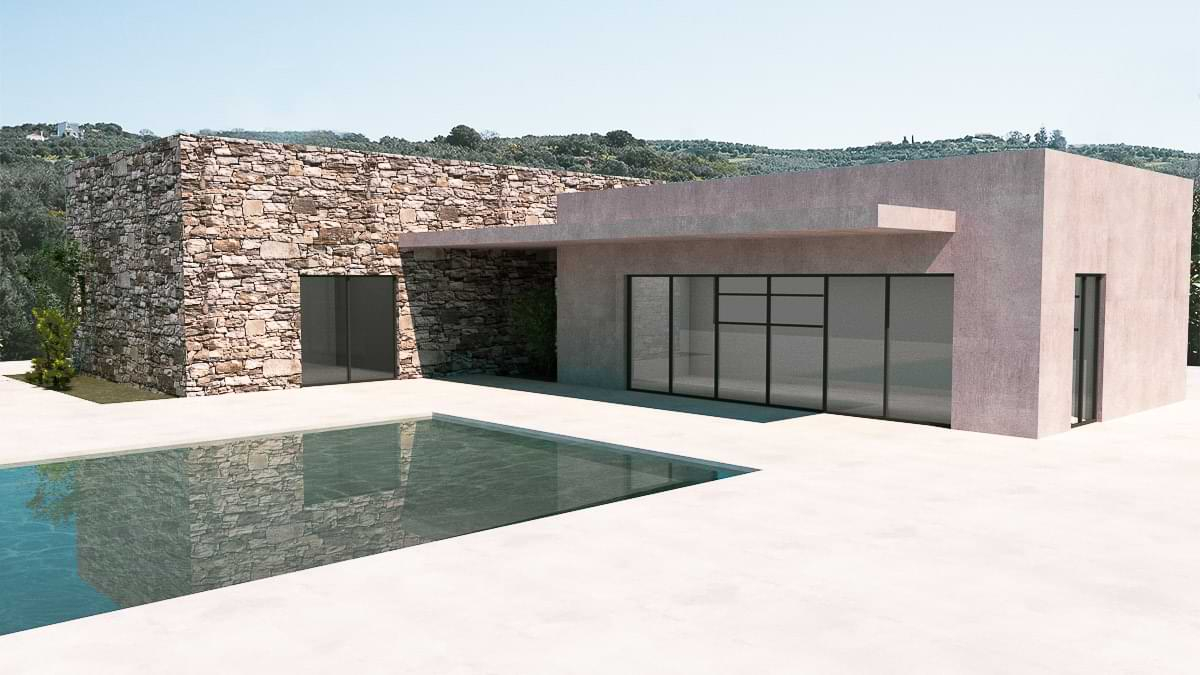 Design & Engineering Better Homes for Better Living.
Going off-grid indicates living in a self-sufficient, eco-friendly and autonomous manner without relying on one or more public utilities. With the growing availability of solar panels and hybrid renewable energy schemes (wind turbines-solar panels), many people associate off-grid lifestyles with residential properties that produce all or a significantly large percentage of their own energy needs.
However, it is important to mention that the vast majority of the eco-friendly and sustainable properties in Crete, remain connected to the national grid. Some recent Net metering policies have allowed homeowners to be credited on their monthly utility bill for the renewable energy that they produce and send back to the national grid.

Off-Grid Homes & Sustainable Way of Living?
Usually, off-grid homes have a solar battery bank to store the energy produced from their photovoltaic panels. Despite the fact that in Crete there is an average of 2916 hours of sunlight per year, the sun does not shine at night and wind patterns can be irregular, a battery bank allows off-grid property owners to store their energy for 'round the clock use.
Additionally, a truly off-grid property does not rely on municipal or public utilities and can provide its own water needs through sources of greywater recycling and rainwater harvesting systems.
Because off-grid properties don't rely on public utilities, a deeper sense of renewable energy systems performance and maintainability importance is required. Since the amount of available energy is dependent on what is stored in the battery banks, off-grid property owners often adopt sustainable living strategies to increase the efficiency of their properties.
This wonderful off-grid residential property in Stavros, Akrotiri, Chania has many design features you don't normally find in most houses in Crete. Many property buyers and real estate investors express their request to visit the property in order to realize what some of these features look like or how they operate in real terms.
The property has been used as a prototype, to successfully apply and integrate passive and environmentally sustainable design methods to establish design excellence and visual aesthetic from all aspects of form, space, order, color, and detail.
A truly off-grid property does not rely on public utilities and can provide its own energy needs through state-of-the-art renewable energy technologies and integrated eco-friendly systems.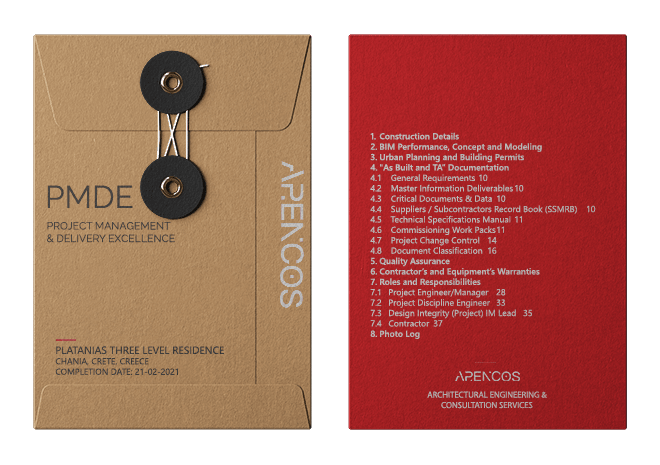 The HANDOVER of your project is followed by our PMDE folder.
PROJECT MANAGEMENT & DELIVERY EXCELLENCE
Transforming a Client's Dream Into Reality.
To proficiently design an off-grid property, requires the successful integration of a wide range of emerging technologies dedication, diligence and tenacity.
Achieving energy efficiency, and thereby low-carbon construction, is only possible by implementing the lessons learned form the past and the advantages of the modern energy engineering technology.
Initially, a due-diligence framework is developed to scrutinize the interrelated components of the process in achieving energy efficiency or net-zero energy, including the drivers of the client, initiatives, challenges, facilitators, results, and achievements.
This framework is based on our Project Management & Delivery Excellence Folder and it outlines the initiatives, methods and strategies for carbon reduction in the construction, obstacles and challenges faced by similar residential projects, mechanisms and methodologies that helped us overcome the difficulties, and low-carbon solutions applied to design, construction, and operation for past off-grid houses in Crete, Greece.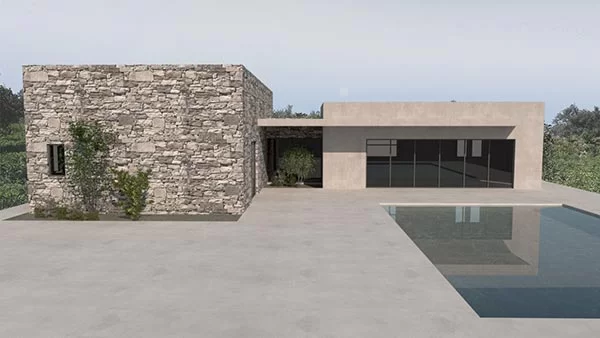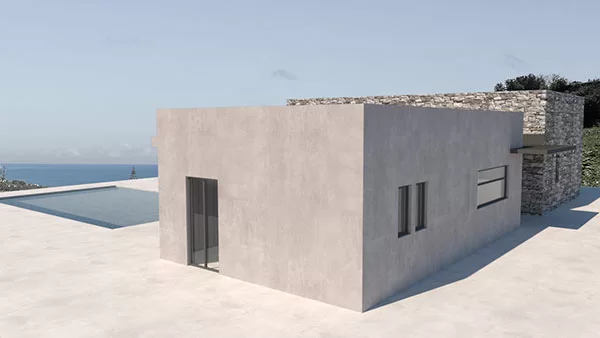 Modeling, Design and Technologies Selection
Passive design, energy efficiency, thermal dynamics
Analysis of building transfer functions
Heating/cooling load and room temperature modeling
Building transient response analysis
Proposed renewable energy generation systems/technologies integrated
Technologies Selection (Building-integrated photovoltaics and noiseless vertical wind turbines)
Modeling analysis
AI Solar thermal system
AI Solar thermal collectors
Thermal storage tanks
Heat pump systems integration
Solar air-conditioning integration
Solar assisted/source heat pump system integration
Ground source heat pumps integration
Combined heat and power systems
Roof overhangs – our eave length is calculated to keep the sun out of the windows in the hot Greek summer which helps with natural cooling, and let the sun in during the colder winter months which helps with passive heating. It is most important for the south side of the house.

Solar tubes – the proposed solar tube utilizes an innovative daylight-catching dome and anintegrated reflector to bring in the interior spaces of the house an amazing amount of light from any angle, throughout the day and the year. This solar tube has leak-proof flashing options to mount its sunlight collectors (standard and low-profile) fon any roof type, from shingle to tile, and everything in between.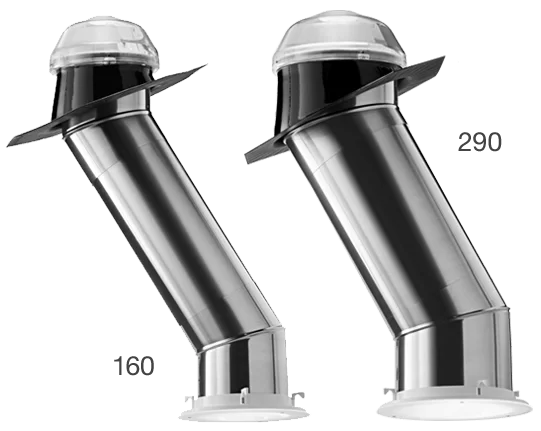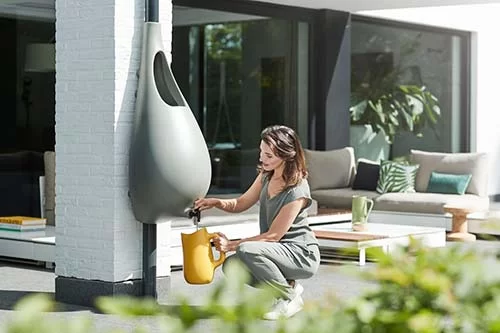 Water cisterns – we have used two low maintenance and with self-cleaning filters units. They capture water off the roof of the property and barn and store it. We use the stored water for watering the plants of the garden (low pressure gravity flow) and for domestic heating.
Greywater recycling systems and composting toilets or autonomous septic systems also reduce dependency on municipal sewer systems. Accorrding to a fact sheet, composting toilets have some benefits over conventional systems.
They can reduce the amount of nitrogen, phosphorous, and potassium entering domestic wastewater by 90 percent, 50 percent, and 60 percent, respectively, reducing the leading causes of nutrient pollution in waterways and groundwater. Composting toilets reduce toilet water usage by 100 percent, and overall bathroom water usage by 25 percent.
Off-Grid batteries – Battery storage systems for the installed solar panels and the vertical wind turbine was a critical part of the technical feasibility of the project.
Because the sun does not shine at night and prevailing winds can vary significantly, a battery bank allows off-grid property owners to store their energy for 'round the clock use.
For the most common models, the median lifespan expectancy ranges between 5 and 15 years, meaning that property owner will most likely need to replace their battery systems between 1 and 3 times to match the 30-year lifespan of the installed hybrid renewable energy system.
Tesla Powerwall II, which is widely considered to be one of the best solar batteries on the market, costs around 6,000 euro and also has a 10-year warranty. This battery from Tesla was our final choice to ensure the operational and performance excellence and establish passive energy for the property.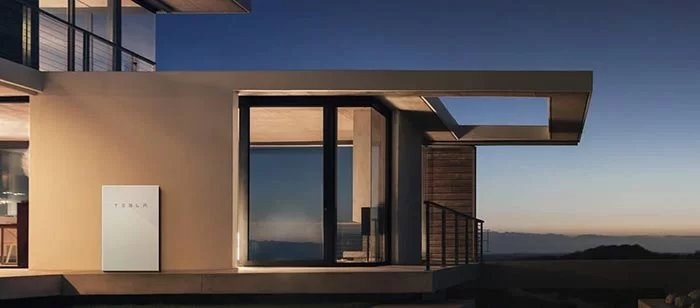 ENERGY NEEDS & OFF-GRID APPLIANCES
Energy Needs – To determine the optimal sizing of standalone photovoltaic (PV) system for your property you can use this on-line calculator.
Passive House – Hybrid solar/wind residential system or even a residential micro-hydro system can generate electricity at all hours of the day, allowing your system to generate electricity when the sun isn't shining or when the wind is not blowing.
Off-Grid Home Appliances Used – Refrigerator, cooktop, wood stove, washing machines/dryer, dishwasher, pool water heater
Off Grid Solar Powered Air Conditioning System –  Working with 100% solar energy
Unit: Panasonic brand, Pure DC 48V compressor – inverter is not needed
Electronic parts: Pure 48V DC.
Energy Efficiency: Supreme high efficiency rating reach to 6W/W; 20.47 Btu/h/w
Operating Time: 8 hours-36 hours
KEY FEATURES
1. Net zero CO2 emissions
2. Breathable thermal render for stone wall insulation
3. A energy performance rating
4. Low power consumption with 12.5 KW hybrid solar PV – vertical wind turbine system and 30.00 kwh battery storage (with a 7.5 kVA / 2.5 kVA 6000W backup generator)
5. Heat pump hot water & floor heating system
6. Design standards to ensure indoor air quality
7. Design standards to ensure acoustic comfort
8. Natural and hybrid ventilation
9. Worm farm sewage system
10. Zero VOC paint finishes throughout
11. Building-integrated PV: optimal use of building roof and façade
12. Heat recovery ventilation system (HRV) to pre-heat or pre-cool fresh air, with exhausted stale air from the bathroom and kitchen
13. Low carbon construction materials
14. Timber framing and cladding were used
15. Double glazed windows with optimised eaves
16. Black Oxide insulated concrete floor providing thermal mass
17. Hydronic slab heating using a solar powered heat pump system
18. 50,000L rainwater storage with further storage to come under the deck
19. Use of building thermal mass and night cooling
Off Grid House in Crete
property type · residential property
levels · one
pool · sustainable
technologies · solar, wind, water, hybrid
net-zero · yes (100%)
project completion · 2023
proposed location · akrotiri, chania
builder · arencos
client · martin k.
engineer & architects · arencos
photography ·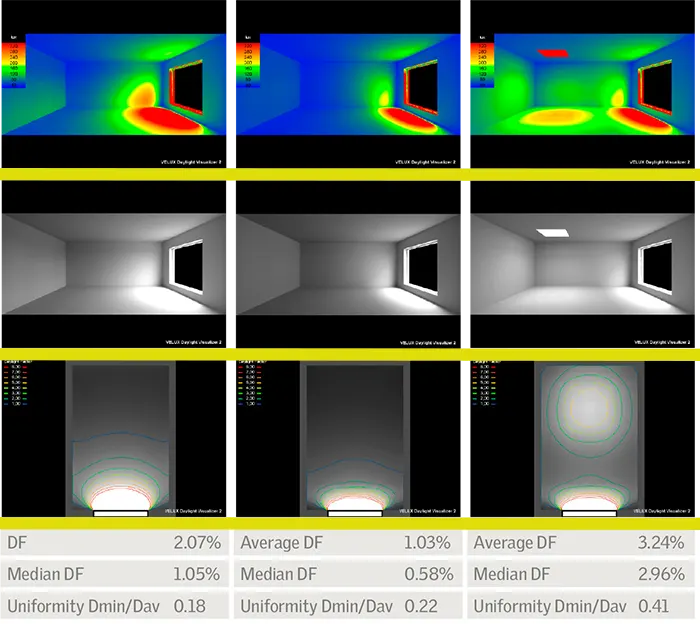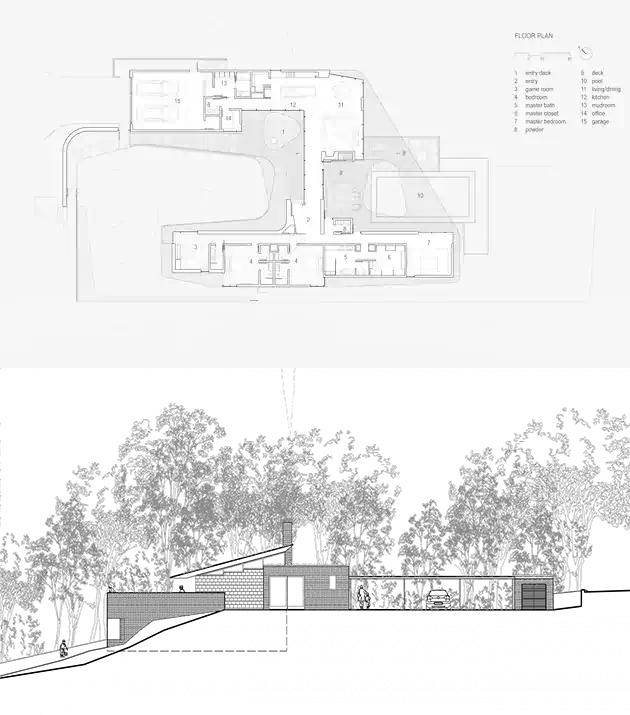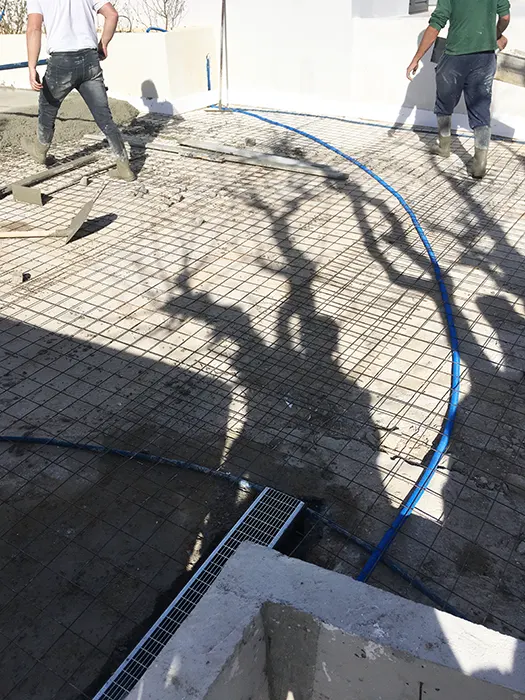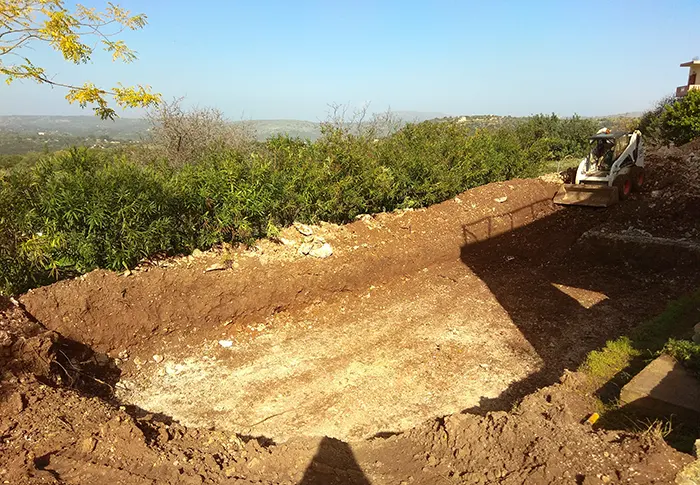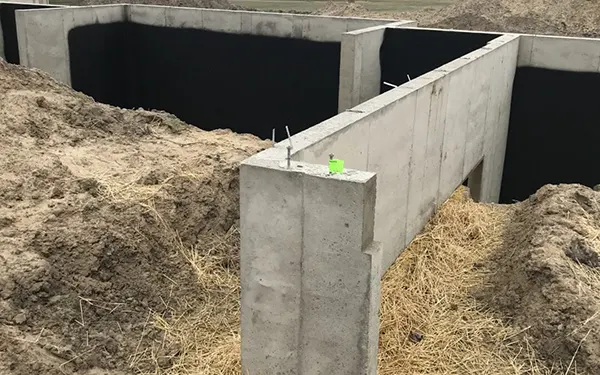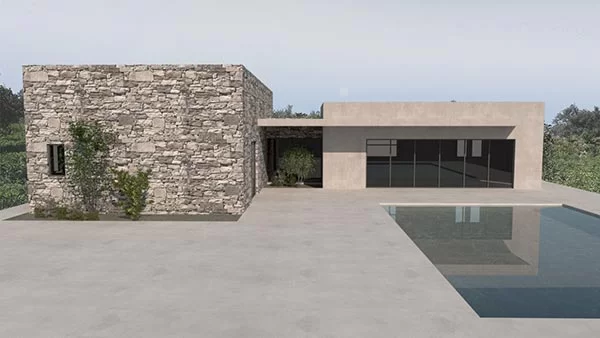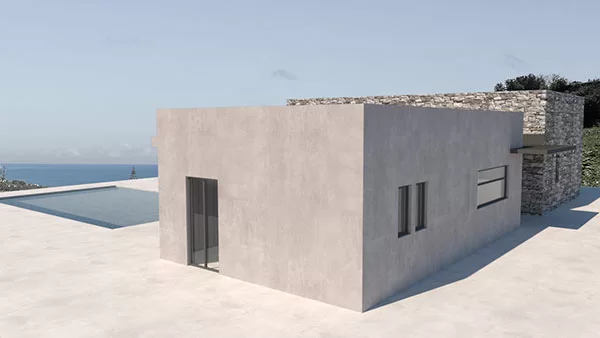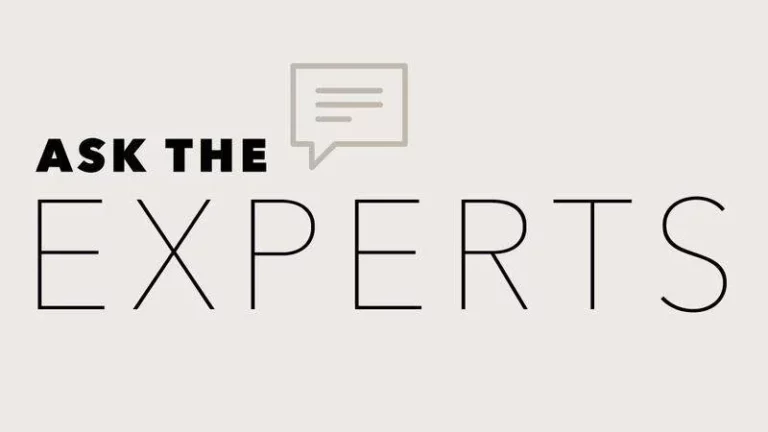 Off-Grid House in Crete: How Much Does It Cost?
Fully off-grid covers places where there is no mains grid connection at all. This could either be down to the costs or purely as a personal choice. Installing solar panels is not enough to be considered off-grid, and most people who use solar energy still rely on electricity from an outside source.
Functionality. Practicality. Sustainability. Inclusivity.
Using our critical thinking, knowledge, motivation and passion to deliver lasting value for our projects– that's our approach to sustainability. We have the motivation to do it, and we believe we have the responsibility to do it. It's that simple.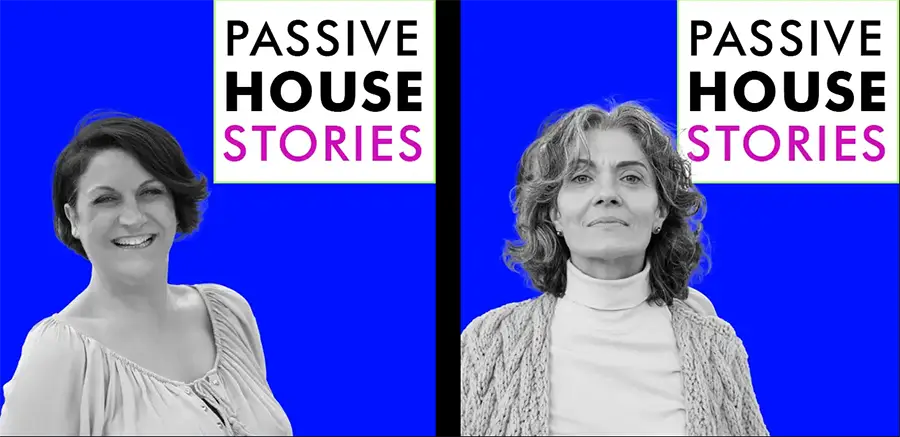 PHCC is an architectural and engineering philosophy for zero-carbon buildings in Crete, Greece.
creativity/ innovation/ transparency
Relentlessly Focusing on Design & Construction Excellence.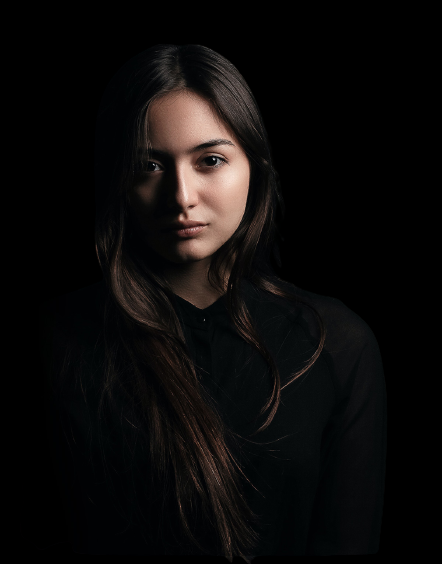 Subscribe to our Newsletter