We help our demanding clientele to identify new revenue, manage their risks, improve their performance and achieve their objectives.
In a fast-changing world, it's vital to work with a teal of experts who understand how to help you to think fruitfully, design for success and invest intelligently.
Dedicated, creative and pragmatic, our Property & Real Estate Advisory Services specialists are a devoted team of engineers, architects, designers, researchers, property managers, advisors, and performance specialists.
BETTER PLACES TO WORK
1. Commercial Property Advisory
Whether it's a security-sensitive financial head office, or a state-of-the-art co-working space, ARENCOS helps clients redefine expectations of high-quality urban living and realise the incredible promise of digital technology in real estate.
We also assist clients to establish structurally efficient solutions that open up more usable floor space and draw greater potential from available land.
INSPIRE. CONNECT. ENGAGE.
2. Residential Property Advisory
ARENCOS via its real estate practice – ARENCORES provides a reliable, accurate and transparent way of dealing and negotiating with property owners or/and real estate agents in Chania, Crete, Greece. From novel property appraisals to due diligence and from market research to property inspection, ARENCOS remains at the frontline of the residential property market in Crete.
Working with leading real estate agencies and property investors, ARENCOS inspects, plans, designs, engineers and constructs residential buildings of all types. These range from bespoke detached houses to high-quality housing.
We are also skilled in sensitive restorations in Chania Old Town, as when creating luxury apartments and villas in Apokoronas, Kissamos, Agia Marina, Platanias and Akrotiri area.
DELIGHTFUL EXPERIENCES
3. Hotels & Leisure Facilities
Over the last few years, we have gotten more and more involved in the design and development of small hotels and leisure projects in Crete that set new operational, commercial and sustainable standards.
We also provide services for luxury projects – including lighting, acoustics, security, infrastructure digitalization, net-zero technologies and landscaping.
To do this, we provide a full design service, from concept to operation and from due diligence to property management.
Together we help our clients turn stimulating ideas into tangible reality as we strive to reveal memorable spaces that inspire, connect, engage and excite.
When we design buildings, we design for better performance and maintenance from every angle – this way helps us to construct houses and commercial properties that are efficient with resources, low-cost operated, delightful to inhabit and appropriate to their context.
RE-THINKING STRUCTURAL INTEGRITY
1. Structural Engineering
At ARENCOS, we rethink structures to establish harmony between the evolving demands of materials, loads and geometry in ways that meet clients' goals and engineering standards.
Depending on the project, we often work alongside seismic designers, structural engineers and professional organizations to make any structure the best it can be.
ABOVE EXPECTATIONS
2. Mechanical Engineering
At ARENCOS we integrate mechanical, electrical and public health engineering to design stable, durable, elegant and energy-efficient buildings in all conditions.
With the help of BIM and computational fluid dynamics, we regularly go beyond standard mechanical engineering solutions to design and deliver better constructions for clients.
We implement state-of-the-art ventilation, heating and cooling techniques that enhance the property's long-term value.
ADVANCED DESIGN AND SUSTAINABLE
3. Electrical Engineering
Whether in commercial property, residential or leisure facilities, we provide electrical engineering solutions that adopt advanced design methods and establish sustainability.
Our services include advanced energy audits, demand assessment, supply and system resilience and off-grid electrical engineering design.
REDUCED RISK SOLUTIONS
4. Building Physics
In striving to make design for our projects more sustainable ARENCOS engineers start with a valuation of the site itself and the optimum orientation for buildings to reduce or take advantage of solar gain.
On a whole range of building projects, whether new build or renovation project, we look to improve our knowledge in energy consumption, net-zero buildings, and operational performance.
Building physics is a core element of our design practice.
Since 2019 our team conducts a wide-range of research on building physics to benefit the design process with sustainable improvements in comfort and usability.
ADAPTIVE REUSE ARCHITECTURE
5. Building Retrofit
At ARENCOS we believe that when buildings require repairs or upgrades, an entirely new potential can be unlocked. We help clients to upgrade and renovate their residential and commercial assets, incorporate new technologies and adapt existing structures whilst enhancing performance and functionality.
This practice is often far more cost-effective and efficient- whilst preserving the heritage value of the building – than demolishing and reconstructing.
This includes turning ageing old constructions into flexible structures, derelict industrial structures into residential or commercial buildings, as well as extending the life of historic buildings and upgrading their performance with truly remarkable sustainable credentials.
Among others our services include:
Structure and façade investigations
Material testing
Property appraisals,
Structural and seismic retrofit and alterations valuation,
Vibration analysis
Remediation
Acoustic performance reviews
Energy efficiency assessment
Property's structural condition life prediction
ROI (return on investment) studies
Due Diligence Surveys
Building physics upgrade Fire Safety Assessment
Heritage consultancy & Benchmarking
3D scanning
Building maintenance
Facilities management
Technical due diligence

FIT FOR PURPOSE
6. Facilities Management
At ARENCOS we know how buildings are designed and constructed. Our Facility Management services cover all aspects of a building or facility's operation and maintenance during its entire lifecycle.
To make sure that a building operates well, we provide assistance during design and construction, lifecycle costing, maintenance management risks and operational gaps.
We provide detailed design reviews and proposals to help ensure that buildings are easy to maintain and operate, good to inhabit and appropriate to their context.
With world-class expertise – creative and technical – we help our clients to realize constructions that are more useful and attractive to the people who own and inhabit them.
At ARENCOS we work to support our clients by reducing the risks associated with deploying
new materials, digital applications and technology solutions
in complex operational environments and construction projects. This reduces operational costs, increases revenue and improves experience.
VIABILITY & PROFITABILITY CONFIDENCE
1. Quantity Surveying
At ARENCOS we help our clients to predict, plan and control the budget from site acquisition to project completion. providing added value and risk mitigation across a diverse range of areas.
Part mathematics, part experience, our cost planning and value management services are shaped by a blend of skills and technologies to ensure and establish a perfect balance between cost / time / quality / uncertainty-risks.
Moreover, our value engineering services include the evaluation of alternative materials and design concepts or practices against the client's value criteria for performance, quality, durability and budget.
We provide the following services:
Feasibility Study

Program Estimate

Life Cycle Costing

Building Condition Assessments

Budget Development

Cost Management

Milestone Estimates

Risk Analysis

Value Engineering

Tender Analysis

Change Order Review

Claims Review
INNOVATION AND KNOWLEDGE SHARING
2. Advanced Technology & Research
We bring together specialists from different scientific fields, including leading experts in sustainable design, wind engineering, net-zero, infrastructure digitalization and big data analytics to provide inventive, practical and cost-effective answers to complex problems.
Working with clients in complex construction projects from our office in Chania, Crete we push ourselves to find better solutions through insight, value creation, innovation and knowledge sharing. By sharing ideas across disciplines, we develop alternative approaches to design more comfortable, sustainable and resilient buildings.
We have applied our design ideas to develop more energy efficient and sustainable properties such as the off-grid property in Akrotiri area, and the use of innovative construction materials including self-healing concrete, light-generating cement and translucent concrete to optimize energy efficiency and occupant satisfaction.
EXPANDING THE BOUNDARIES
3. Materials
At ARENCOS we help clients navigate complex material selections in concrete, metals, glass, stone, brick, timber and composites. We offer deep insight into the implications of construction materials for functionality, performance, budget and durability, against any standards and criteria specified.
To examine the performance potential of materials or suggest alternatives in any of our construction projects, we combine research and proficiency without compromising building engineering, civil engineering codes, performance criteria, including fire performance, acoustic performance and cost.
POWERING TOMORROW
4. Wind Engineering
ARENCOS promotes the concentration of onshore wind energy projects into proposed Strategic Search Areas (SSAs).
In 2020, our Senior Wind Energy Engineer, Stavros Thomas who leads the research in this field, identified and proposed three Strategic Areas in Greece, taking account of wind resource, population, vegetation, ecology, archaeology, accessibility and a range of other factors.
ARENCOS has also been heavily involved in Environmental Impact Assessments for a number of greenfield and repowering wind energy schemes throughout these Strategic Search Areas.
With world-class expertise – creative and technical – we help our clients to realize constructions that are more useful and attractive to the people who own and inhabit them.
We help clients harness the power of Big Data and Artificial Intelligence, modernize core technology, optimize and automate operations for their operational and commercial properties and assist them to grow and thrive in the digital age.
HIGH PERFORMANCE ASSETS
1. Digital Asset Management
At this digital era, there is a plethora of powerful ways to manage, operate and optimize constructions, businesses and assets across their entire lifecycle.
Whether you're operating a leisure facility or buildings portfolios, ensuring high performance, optimum maintenance and the longest useful life of an asset are always key priorities.
We also work with clients to fully digitalize their operations, improve assets integrity by delivering and implementing new insights to every element of their business, building or asset's performance.
A CHANGE THAT MATTERS
2. Digital Consulting
Are you a business owner? A real estate investor? No matter where you are on your journey, ARENCOS digital consulting services can take you from strategy to execution, leveraging modern approaches and technologies to boost your performance and productivity.
We help our clients harness the power of Big Data Analytics and Artificial Intelligence, modernize infrastructure, optimize and automate operations, establish digital growth, create stunning digital experiences, and shape a powerful digital culture.
This is a change that matters.
DESIGNING EXPERIENCES
3. DIGITAL & IT FOR EVERYTHING
We always strive to find the right balance between the functionality of the building and the digital services and operations that will be operated within it.
Despite its digital nature, we take a human-centred design approach – conducting dedicated surveys, workshops and tests to modernize core technology.
We also help clients to improve and manage their online presence on social media platforms like Facebook, Instagram, and Twitter by creating, publishing and analyzing relevant and unique content.
We provide assistance to understand the tools, services, booking platforms to optimize your operations and accelerate the marketing of your business.
We specialize in Advanced Analytics and Artificial Intelligence tools. Dedicated to a wide range of businesses from the tourism sector to manufacturing and from consultation firms to freelancers, we work together to design, develop and manage innovative work that is creative, innovative, smart and effective.
Digital Strategy
Web Design & Development
Performance Excellence
Business Growth
Logic Support
Social Media Management
Creative Communications
Every construction project we deliver is an opportunity for us to bring our creativity and critical thinking to solve problems, innovate and work together with our clients and beyond.
Relentlessly Focusing on Design & Construction Excellence.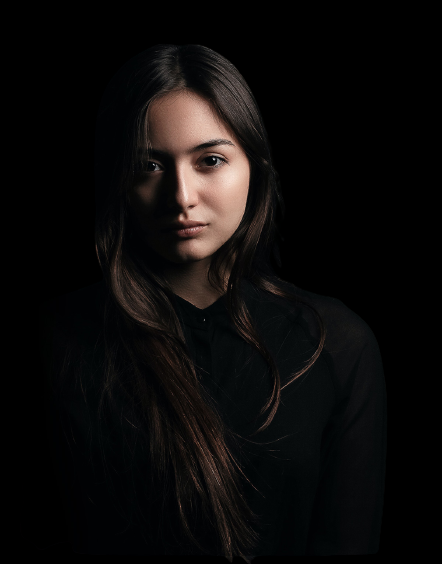 Subscribe to our Newsletter