Building a House in Crete, Greece
Designing and Constructing a House in Crete for Life.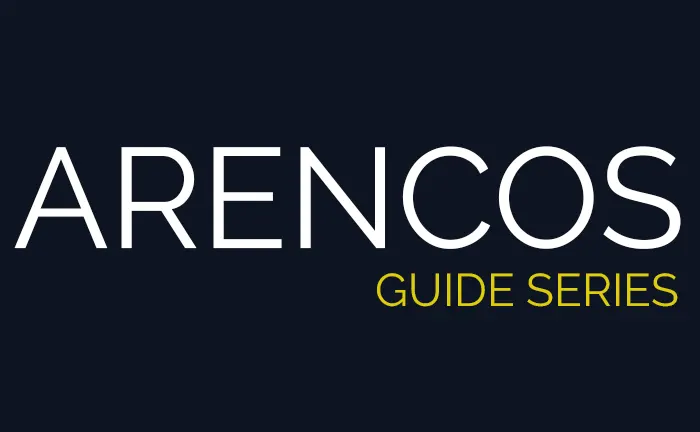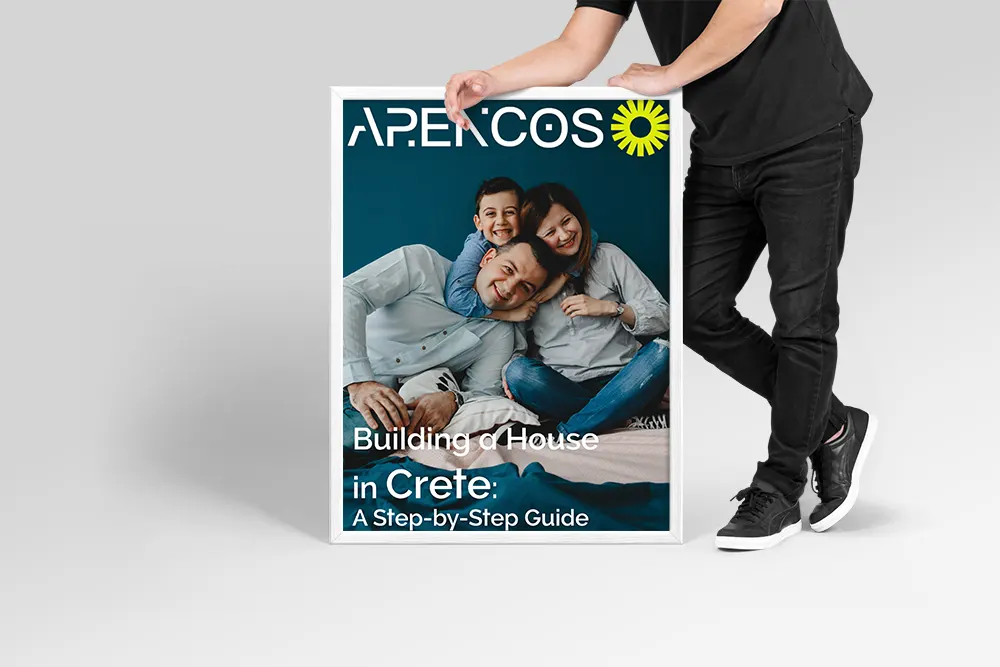 Every building project – residential or commercial – is different, but you still need to tick off essential stages to make it a success. Building a house in Crete sometimes seems complicated and very often extremely intricated.
WE WILL ALWAYS STRIVE TO DELIVER SOLUTIONS WITH A SENSE OF COMFORT LIVING, WELNESS AND SATISFACTION.
Our work is founded on a rigorous understanding of every client's vision, and integrating it appropriately within its context. Throughout the entire project life-cycle of a construction project, we listen openly to all parties involved and integrate new ideas with thoughtful solutions to create a feeling of being physically relaxed and satisfied.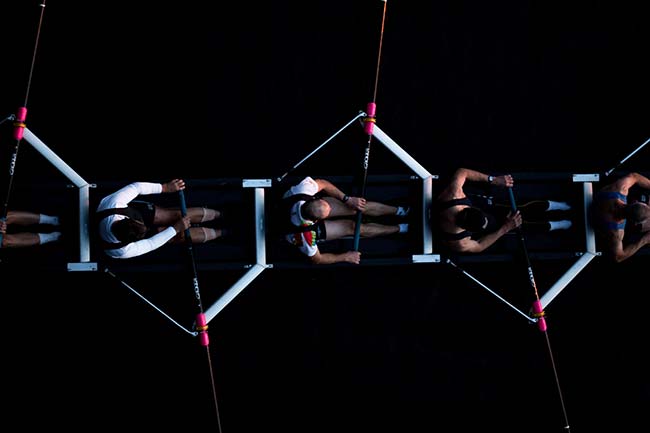 Let there be change
At ARENCOS we strive to discharge our clients from the burden of bureaucracy and the difficult task of dealing with construction uncertainties, offering an integrated package of services, which includes:
Project Parameter Analysis

Architectural Design, Static Analysis, E/M Studies

Licensing Requirements & Approvals

Construction Supervision & Management

Sustainable Design

Interior & Exterior Design

Building Services Engineering (MEP)

Strategic Planning

Structural Engineering

Sustainability Design

Project Delivery Excelence (PDE)
Meeting the Standards That Matter the Most
Few countries offer so many beautiful plots and views as Greece. Crete provides some spectacular opportunities to purchase a plot and then building your own house.
There is a huge selection of land properties available in Chania, Heraklion, Lassithi and Rethymnin, and there is a plot for everyone, regardless of views, surroundings or budget.
Nowadays, most people building a property in Crete already have a general idea of the style and design they would like.
Nevertheless, how will your ideas and vision for your new home can fit the area, the way you will be using the property and construction's compliance with the property law and planning regulations?
These are the matters you will need discuss with an architect or engineer, to see how your ideas can be implemented and applied onto the plot or the renovation project you have chosen.
They will also be able to provide you a cost estimation of the works required from start to finish and if your design proposals can follow all industry standards.
An effective resource management and the selection of highly skilled professionals are essentials to the success of any project.
Step 1: Finding the Right Designer for Your Project
Before making any decisions about who to employ for your new project in Crete, source quotes for the required work from at least three different professionals. This will guarantee you secure a competitive price and it gives you a chance to see how your vision can be better understood – and from whom.
For the next months, you will be working very closely with the engineer or architect of your choice and thus, it is significantly important that you like their way of working, ethical performance and approve of how they communicate and interact.
When deciding on an architectural or engineering firm, ask to see examples of their projects and to speak to past customers. Likewise, it is worth doing a due diligence online before you sign on the final contract.
STEP 1.A: PRELIMINARY RESEARCH
The Preliminary research covers several critical parameters such as:
• investigating your future home design and lifestyle
• developing your design brief and specify the non-negotiables
• deciding your budget
• exploring sources of professional advice and hire a professional
• familiarizing yourself with the way of working and interacting with your engineer/architect
• read carefully the sample building contract provided
Once the land is selected you appoint a lawyer to act on your behalf. They, in turn, appoint an engineer. Between the two they establish six main facts:
the land titles,

any financial attachments on the land by the seller,

the exact size and boundaries,

any rights of way,

access to the land, and

the elevation of the land.
All these factors have a bearing on whether or not the plot qualifies for a building permit. Your lawyer would not allow you buy a land property which did not qualify for a building permit, as this is the main scope of their research.
Step 2: Site Analysis
Visit the site with your designer/engineer to proceed to a 'SWOT' analysis (strengths, weaknesses, opportunities and threats of the construction). This is a very good opportunity to realize if your designer's vision and your objectives align. Site analysis includes:
Site specific variables
Orientation
Access points
Views
Overshadowing by trees and buildings (site survey)
Slope (site survey)
Noise (site survey)
Soil type (geotechnical report)
Geotechnical risks
Stormwater drainage
Services (power, phone, water, sewer)
This process it can take the form of a paid consultation or can be part of the design contract.
Step 3: Brief Development & Fee Proposal
Brief Development
The development management process for pre-construction can be broken down into five different phases, from an initial concept all the way through to full planning permission. A development brief is required for the early pre-construction phase of a construction project before the planning permission procedures. The brief development is an outline document which outlines your needs and non-negotiables requirements of your vision.
This brief development among others:
Verifies that the project is deliverable within budget and within key milestone constraints
Verifies the objectives and priorities of the project
The known project risks including how you intend to mitigate
Outlines client's preferences for the design including landscaping, sustainable energy requirements and basic infrastructure requirements
Clarifies how the design will be developed
Ensures that time and budget parameters are aligned with the client's vision and needs
Ensures client's expectations are realistic and achievable.
Determines project's roles and structure
Determines any spatial requirements – analysis
Defines sustainability objectives and energy use targets
Outlines project's safety and security requirements
Outlines other performance requirements
Fee Proposal
A fee proposal is an offer prepared by your designer describing the services proposes to undertake and the fee that will be charged. This may be in the form of a letter, or may be a more detailed document accompanied by an excel sheet.
Depending on the complexity of the project a fee proposal might include:
A description of the project, including the project schedule and estimated costs.
A schedule of services to be provided during the entire life-cycle of a project. This may include a description of services that are not included within the proposal (for example, making an outline planning application), and limits to certain activities (for example the number of meetings, progress reports or site visits).
Details and roles of key personnel to be allocated to the project.
Identification and proposals of any additional consultation need.
The form of agreement and conditions of engagement that will be used.
Health Insurance
The hardware and software that will be used including the number of renderings.
Clarification of chargeable and non-chargeable expenses.
Hourly rates to be applied to any work outside the proposed scope of services.
This process it can take the form of a paid consultation or can be part of the design contract.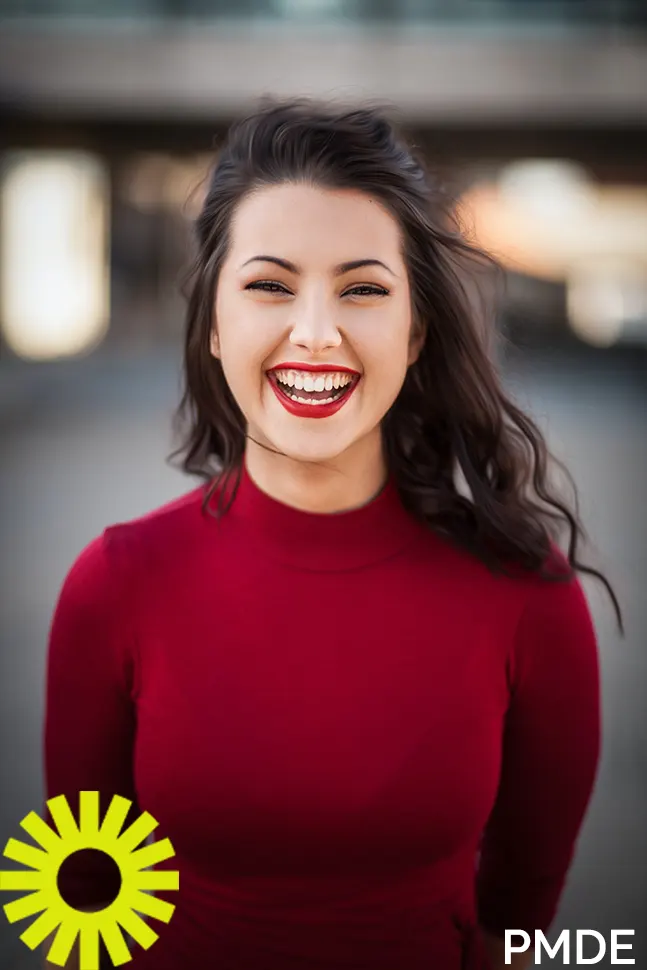 Step 4: Building Contract
Whether you want to proceed to a new construction project in Crete or to remodel an existing structure, it is critically important that you choose the right type of contract to meet your requirements and that you make sure the contract terms are reasonable to you.
The most common types of contracts that are used for construction projects in Crete, Greece include:
Lump sum or fixed price contracts. Lump sum contracts involve the owner agreeing to pay a fixed price and the contractor or builder agreeing to complete the project for that fixed price.
Cost plus contracts. Cost plus contracts involve the owner paying the actual costs of construction and purchases plus an additional set percentage or amount for the contractor or builder. The risk here is high for the owner, because if the project becomes more expensive, the owner is responsible to pay for the additional construction costs.
Time and materials contracts. A time and materials contract means the owner pays for the time spent by the contractor/builder and must pay for the construction materials costs.
Unit Price Contracts.Unit price contracts divide the works-tasks required to complete a project into separate and independent parts. The contractor provides the owner with price estimates for each unit of work, rather than an estimate for the project as a whole.
STEP 4.A: PRIVATE AGREEMENT
A simple Building Contract, or 'Private Agreement' document will identify the following basic elements:
Employer: The party hiring the contractor to complete construction on his or her property.
Supervisor: The party responsible for the day-to-day oversight of the construction.
Roles: The role and responsibilities of the contactor/Architect/Engineer.
Insurance: Employer's and contractor are both responsible for obtaining insurance to protect against damages and defects, and claims and losses.
National Insurance contributions (I.K.A.)
License number: The general contractor's state license board number, proving they are a licensed contractor/ engineering architectural firm.
Worksite: The exact address of the property where the construction is to be completed.
Description of work: A detailed description of the work and construction to be done.
Contract price and payments: The total price to be paid for the works agreed and how and when payments will be made.
Contract documents: Any drawings or other documents that will part of the contract.
Reports: The form, type and time frequency of reports about the progress of the work (Documentation, videos, images, presentation etc)
Dispute resolution: Arbitration, mediation, and adjudication are common ways for parties to settle disputes under the contract instead of going through the courts.
Termination: When the buyer or contractor can terminate the contract.
Inspection: Allows the owner to examine the work done by the contractor at any time during construction to see if it conforms with the contract terms.
Materials and equipment: Which party will supply and pay for the cost of materials and equipment.
Starting and completion dates: The start and end date of the construction.
Licensing and permits: Which party will be responsible for obtaining any required licenses and permits (Archaeology, Forestry, Urban Planning Authority, PPC, etc).
Subcontracts: Whether the contractor will hire engineers and experts to help perform dedicated studies or works (geotechnical studies, structural static testing)
Work changes: How any changes to the agreed upon work will be handled once construction has begun.
Warranties: How long will the contractor warrant that his or her work is free from material defects.
Insurance: Owners and contractors are both responsible for obtaining insurance to protect against damages and defects, and claims and losses.
STEP 4.B: HEALTH & SAFETY
STEP 4.B: HEALTH & SAFETY
Recent research studies have reported that there are significant problems in Greece with regard to the implementation of health and safety legislation at work.
It is reported that many managers and workers and managers are unaware of the relevant legislation, which in many cases is outdated and excessively complex.
Moreover, risk prevention measures and safety and health practices are being ignored, while levels of monitoring are also inadequate.
You can learn more about the Greek Civil Code here.
Article 662 of the Greek Civil Code, in summary, sets out a general principle which obliges employers to regulate issues relevant to work so as to protect the life and health of employees.
Law 3850/2010, largely based on a series of EU Directives, sets out a range of employers' and employees' obligations for the protection of health and safety.
STEP 4.C: CONSTRUCTION SUPERVISION
Any construction project is accompanied by constant monitoring and supervision of the workflows and development process steps. Potential defects should be detected in time to reduce construction risks and project delays.
A complete construction supervision service include:
Design supervision
Construction materials quality checks
Site supervision in accordance with technical and construction legal requirements
Continuous supervision of construction works (quality, schedule and budget)
Commissioning supervision on quality and schedule
Supervision of materials installation, systems and infrastructure
Assessment consultation
As-built documentation
Building Information Modeling services (BIM)
At ARENCOS we are using an integrated approach of monitoring, supervising and reporting to identify project defects, mitigate risks and prevent budget overruns.
Our methodologies involve materials quality inspection, on-site safety, industrial and Greek Civil Law compliance and deadlines monitoring. This guarantees effective and expeditious project progress yet, efficient cost control for your investment.
Step 5: Project Completion
The completion phase is when the contactor (or the project manager) has to finalize many things including: stopping the temporary supplies, remove coverings & protective wrappings, and perform a rough cleaning – removal of large objects, debris, trash and disposables.
This stage is complete after an approval of the electrical, plumbing and piping infastructure.
In general, the following works are required prior to delivery:
Whole property to be thoroughly cleaned out
All windows polished and all labels removed from glass and appliances
All  packing to be removed from cookers and gas equipment
Site toilet and any remaining plant on hire to be off-hired
Central heating switched to 'run'
Telephone company to connect
Contractors to install TV or satellite dishes
Energy Performance Certificate to be prepared
Issuing a Building Final Inspection document
Warranty inspector's final inspection and issuing of warranty
Arrange protective covering for floor surfaces prior to delivery of furniture and appliances
Deliver all keys, tagged and labelled
ENFIA – UNIFIED PROPERTY TAX

From 2014 onwards and according to the Law 4223/2013, the Uniform Tax on the Ownership of Real Estate Property (ENFIA) is imposed to all real estate properties that are in Greece.
Under Article 1 of the aforementioned Law (as amended by Law 4509/2017) it is specified that any natural or legal person or legal entity that owns real estate property (either leased or not), is subject to the said tax and on to the following rights in rem:
• Full ownership
• Bare ownership
• Usufruct possession
• Dwelling
• Surface of the real estate property
The above property tax – E.N.F.I.A. is also imposed to the following rights in rem or rights under contract law:
• Exclusive use
• Parking place
• Supplementary (Auxiliary) places
• Swimming pool
It is noted that the full owner is obliged to pay the total EN.F.I.A., which is charged on the real estate property, in proportion to the percentage of his co-ownership and irrespectively of any amendments that may occur during that year and regardless of the transfer of the title.
This is a personal opinion article from ARENCOS – not a peer-reviewed journal or a sponsored publication. We make no representations as to accuracy, completeness, correctness, suitability, or validity of any information on this article and will not be liable for any errors, omissions, or delays in this information or any losses injuries, or damages arising from its display or use.
All information is provided on an as-is basis. It is the reader's responsibility to verify his or her own facts. The views and opinions expressed on this page are those of the authors and do not necessarily reflect the official policy or position of any other agency, organization, employer, or company.
Assumptions made in the analysis are not reflective of the position of any entity other than the author(s) – and, since we are critically-thinking human beings, these views are always subject to change, revision, and rethinking at any time. Please do not hold us to them in perpetuity.
The authors and the webpage of ARENCOS are not to be held responsible for misuse, reuse, recycled and cited and/or uncited copies of content within this page by others.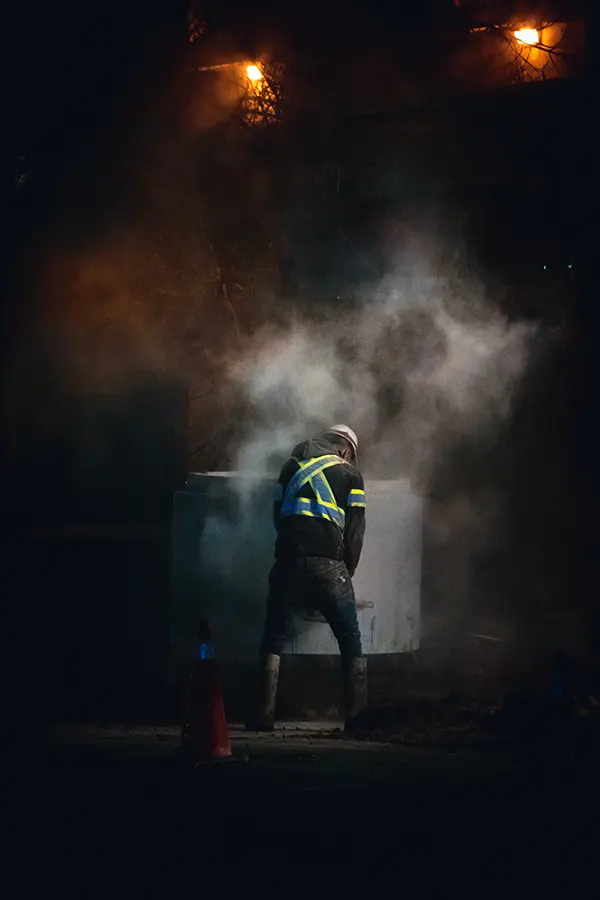 PREVIOUS: Building a House in Crete: A Step-by-Step Guide.
Subscribe to our Newsletter