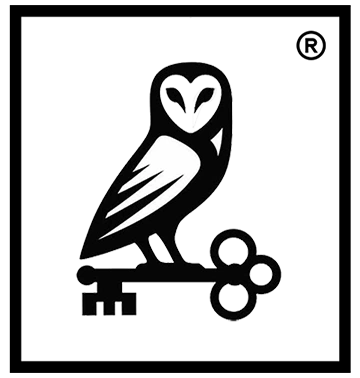 Choosing & Working with Builders in Crete
The building sector has a bad reputation thanks to a minority of disreputable firms and individuals. The Choosing and Working with Builders in Crete guide which is the third part of the Building a House in Crete Series, can assist property owners to discover and hire the best builder, and get the relationship off to a good start.

We're with you, from initial concept to design, construction, commissioning, and management. Whatever the contest, we're with you identifying opportunities to improve performance and increase living standards.
Discover Builders in Crete: Two Things You Should Always Expect
No matter who builder in Crete you decide to work with, your final selection should facilitate clear, reliable and constant communication – to your satisfaction and needs. Can your builder provide you with monthly reports about the progress of the project?
Is it possible to contact your builder on weekends? Do they have a full-time staff or a software solution to ensure you're kept in the loop whenever it's convenient for you? Additionally, your builder should always stay on budget specified by you or your engineer.
If construction is ever in risk of going over your predetermined budget, it's the builder's responsibility to consult you immediately before the next stage of works.
Do you know a friend or family member who lives in your area, or a neighbor whose recent building project outcome has left you impressed? Ask them for the details of their builder. Using a recommended builder from a trusted source is one of the best ways to properly begin your search.
If you've been impressed by the results of a building project in your area, then don't be afraid to ask the property owners which builders they used and whether they were happy with the work.
If you've used any other professionals for repairs, remodeling or construction works – an electrician or plasterer perhaps – and have been pleased and satisfied with their work, why not ask them for any trusted builder in your area?
Why ARENCOS offers peace of mind.
Choosing & Working with Builders in Crete.
Our past case studies in Crete are a powerful and unique asset when it comes to establishing proof that what we are offering is valuable. Whether you are a first-time property owner who wants to build a house in Crete or a commercial investor, you need to garner testimonials. View some of our clients' reviews on Goggle here.
At ARENCOS, we always try to deliver exceptional and unified customer experiences that exceed expectations.
Panacea is when our services – in this extremely competitive market – are delivered based on the result of our projects and the way of managing a plethora of challenges rather than our marketing campaigns strategy.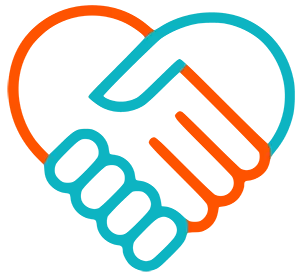 Mistakes to Avoid When Choosing a Builder
Most people spend more time choosing their new furniture than planning for a new home.  The sad fact is that there are too many people in the construction sector willing to take advantage of this situation.  How can you avoid this when choosing a builder for your project?
There are no official builders' qualifications or certifications that builders should possess in order to call themselves 'a builder'. Furthermore, far too many people choose a builder based on quotes that have a lot of important parameters missing and that are not transparent. Yet, no matter how detailed and exhaustive their drawings may appear or how many testimonials are available, there will generally be a lot of things to consider. That is why at ARENCOS we recommend you choose your builder carefully.
When choosing a builder, you have to take note that builders have different expertise and skills. Some builders specialize in building new homes, some specialize in renovating, while others specialize in sustainable buildings. Additionally, assuming that the cheapest quote is the right price is wrong.
Are all the sub-contractors insured? 
Without workers' compensation and liability insurance, you can be sued for future accidents that are not your fault.  What if a worker falls off the roof and breaks an arm?  If he is covered by workers' compensation, the insurance company will take care of his medical expenses and pay him until he recovers and return to his work.  The law would also prevent him from suing you.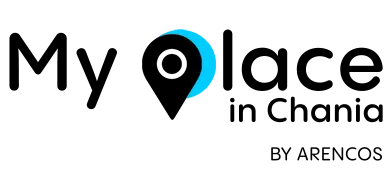 Leading Sustainable Development
To exploit the potential of value creation, we strive to deliver sustainable, yet reliable real estate solutions by harnessing extensive data and market insights to execute on all aspects of a property's purchase lifecycle and drive better results.
To ensure Quality, Integrity and Sustainability for our projects we impalement the provisions of the International Federation of Consulting Engineers standard ( FIDIC).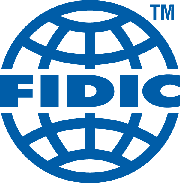 Do I Need an Architect or Structural Engineer?
Transform residential – commercial projects through best-in-class approaches in design, strategy, construction management, risk management, capital-expenditure optimization, supervision and operational excellence.
Unless you are familiar with residential project constructions before, you might find yourself confused by the list of professionals your extension or conversion might need for your next project in Crete.
Especially when it comes to structural engineers. While many people are familiar with the architectural services and responsibilities of an architect, structural engineers have yet to make their way into popular culture.
However, which one do you need? Both? One? Neither?
If you want some clarity, here's everything you'll need to know.
Is Renovating a House Cheaper Than a New Build?
IKA is the largest Social Security Organisation in Greece. It covers 5,530,000 workers and employees and provides 830,000 pensioners with retirement pension.
IKA covers those in dependent employment in Greece or abroad for an employer who is  based in Greece, as well as those who offer full-time or part-time personal labour on commissioned work agreements and are not insured with any other Main Insurance agency.
IKA also covers certain groups of people who offer their labour to various employers at various times and whose insurance is realized through their Unions or Insurance Associations, (e.g. porters, news-stand vendors, slaughterhouse workers etc.) or through special provisions (e.g. exclusive nurses).

Do I Need a Contract With my Builder?
You should always enter into a written agreement with any worker involved in your project including your builder so that everybody fully understands his/her responsibilities.
A good builder's contract should include:
• Details of all parties that the contract involves.
• A concise summary of the works to be carried out.
• Important documents to be referred to (the agreed quote, your project requirements and specifications, schedule of works, plans and drawings, etc.).
• Details of who has responsibility for which elements of the building work.
• Details of certain building regulations and requirements.
• Site facilities, health and safety requirements.
• Full details of the agreed costs — including rates for extras and overruns.
• Start and completion dates.
• Payment terms and retention conditions.
• Warranties and guarantees that have been pre-arranged.
• Any additional conditions, such as insolvency, overruns due to weather conditions, etc.
Should a builder ask for a deposit? 
It is quite common for builders in Crete, Greece to ask for deposits before starting a major job — this is to cover materials they need to order, equipment needed and health and safety infrastructure. 
Requests for deposits may vary. A  20% deposit is reasonable but you should not pay more than 30%. You should probably walk away if you're asked for 70% or even more upfront.
If you have asked for any custom-made elements, such as timber windows, you should expect to pay a deposit for these, too. Ensure you get receipts for all deposits paid.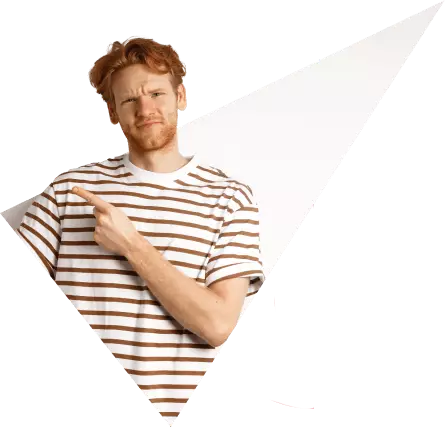 Recommended Questions You Should Ask
How many years have you been in business, and how many homes have you built?
Are licensed and insured?
What contractors do you use?
What features are included in the price?
Can you provide testimonials from previous home buyers?
Are you 'active' in my area?
Can I tour one of your homes currently under construction?
What agreements do you have between you and subcontractors?
Will you be sent photos of progress of my house in Crete, and who will I talk to if it is necessary?
When would the job start, finish and who advises you of any delays?
How and when will the final cost of my home be determined?
What are the energy-saving features of the homes you build?
Make sure you feel comfortable with the builder. It is important to have open and honest communication so that any problems you strike along the way can be solved as quickly and easily as possible. To get the best out of the relationship there needs to be trust and respect between you.
Make sure the builder is asking questions in order to understand your vision and the project itself.
Get everything in writing, don't rely on verbal agreements.
Ensure you have enough finance to complete the project and deal with any additional costs.
Ask for a contract.
Final questions to help you choose
the right builder in Crete, Greece.
Once you've found at least two builders whose written quotes you are happy with, be sure to ask them the following questions before making your final decision:
1. Do they have insurance?
Always ask to see legit insurance certificates, including one that shows public liability cover.
2. When can they start?
Good builders are often fully booked for six months in advance. Plan ahead and ask your preferred builder when they can start working for you.
3. What are their main supervision responsibilities?
Some builders in Crete can take some important supervision work, saving you time and hassle. Decide if you want your builder to take overall control of your project, or to manage certain parts of the project, and make it clear who's responsible for each task and when should deliver the works agreed.
4. What happens when the work is complete?
Confirm when you can expect to receive any warranties and/or product instructions. Diligence is another sign of a professional builder. Make sure that your builder will inspect with you all the works upon project completion and that they'll come back to fix any issues such as faults and problems that you identified after the work is completed.
An agreement to address potential problems should be outlined in your contract.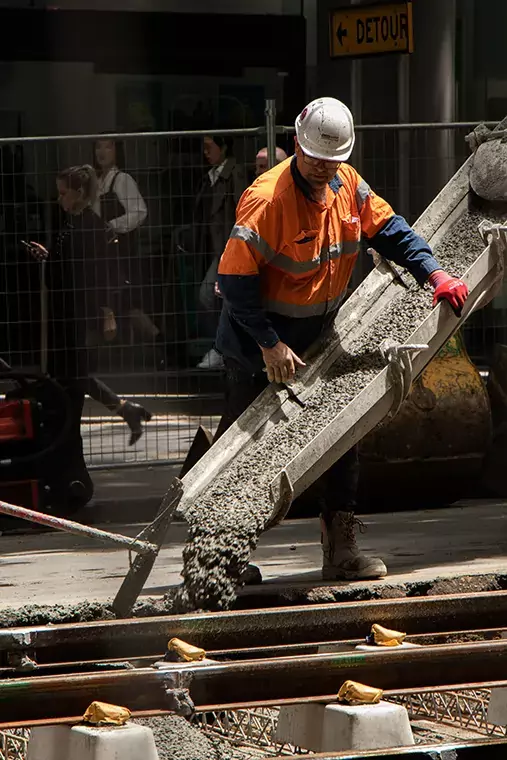 NEXT: Understanding the Design & Build Process
Subscribe to our Newsletter